HOW WEN IS FIGHTING COVID-I9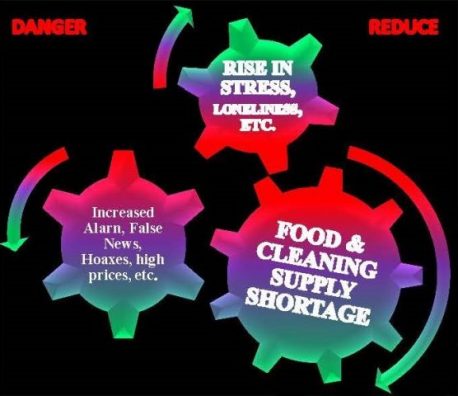 When the Village Helps, WEN Can
Purchase Calling Cards
Pay for Transportation
Purchase Grocercies
Purchase Water
Subsidize bills: Rent, utilities, etc.
For the most vulnerable READ MORE …
---
---
CONCERNS – REFLECTIONS – REATIONS
REFLECTIONS
Communities and Individuals' Reflections on COVID-19
REATIONS
Countries and Their Mindsets: Dangerous or Safe for Their People!
CONCERNS
They say tests and protective gears are hard to come by, what will hapen to my mother at the nursing home?
READ MORE …
---
ABOUT WEN IT TAKES A VILLAGE AGAINST COVID-19 CAMPAIGN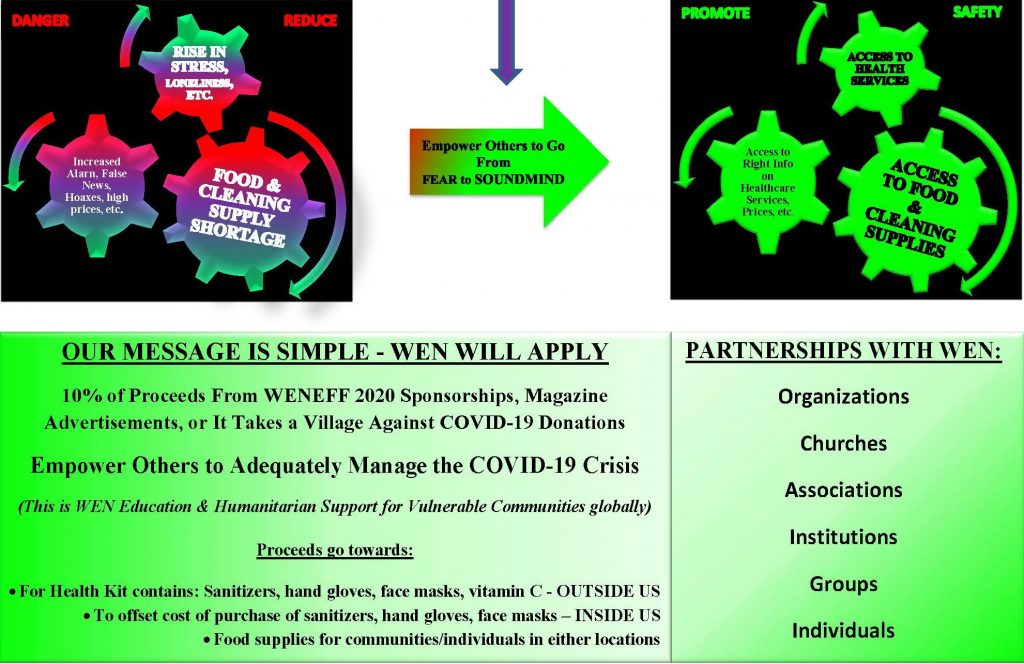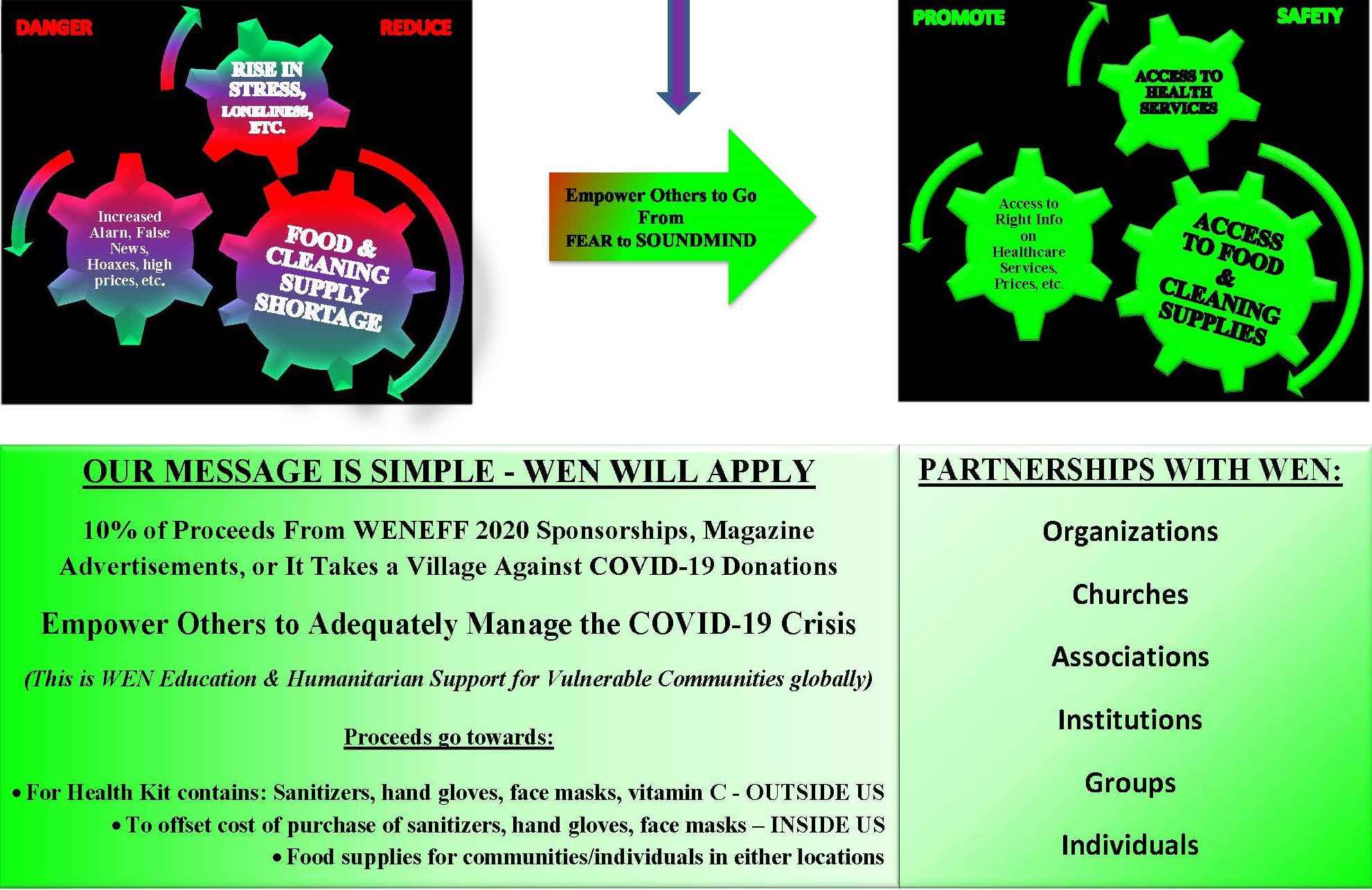 READ MORE …